18 March 2016, 07:18
Not got plans this weekend, or just need to fill some time? Here's some superb games and fun apps for iPhone and/or iPad that are free at the present time but usually retail for various amounts. Grab 'em while you can!




Snow Brawlin' Xtreme (was $0.99)
How about a good old fashioned snowball fight! Risoo needs your help! A gang of rogue rodents wants to take his turf! With the season's nut shortage in full effect, there's only one way to settle the score — SNOWBALL FIGHT! It's a Snow Brawl Free-For-All! Help Risoo protect his corner of the forest, and get rid of those greedy squirrels once and for all! Chuck as many snowballs as possible at the squirrelly intruders, but watch out! They're throwing snowballs right back. The game play is a fast and furious flurry of fur! Tilt your iPhone or iPad to help Risoo dodge the incoming snowballs. Tap the enemy squirrels to bombard them with a barrage of snowballs. Use your arctic blasts, fireballs and shields to protect your turf. The longer you survive, the faster and harder the game becomes. And with an endless supply of snowballs, you'll be snow brawlin' all season long!


Alchemists (was $0.99)
The Alchemists is an original boardgame designed for 2 – 4 players (ages 8 and above). You play an alchemist of the kingdom. Your goal is to score the highest number of Victory Points by making potions. Challenge your friends on the same iPad, or fight against the A.I. – up to 4 simultaneously !
available languages: english, français
playing with 2 – 4 players, humans or bots
play on 4 maps, try the 11 events game cards, make 21 recipes, each with variable difficulty, and run after 3 magic items!
complete game rules are of course included, and there is also an interactive tutorial that helps you to get started
for your comfort of play, you can choose between the 'face to face' and the 'pass and play' modes


Goosebumps Night of Scares (was $1.99)
***GOOSEBUMPS' GREATEST MONSTERS COME TO LIFE! WILL YOU SURVIVE?*** Featuring Jack Black as R.L. Stine, just as in the all-new Goosebumps movie. The bestselling horror series comes to life on mobile for the first time and features Goosebumps most frightening monsters, including Slappy the Dummy, evil gnomes, werewolves, and more. Can you survive a night in R.L. Stine's house – a living trap filled with his most famous monsters? Mystery, madness, and frightening moments await!


Dr.Stanley's House 3 (was $2.99)
"Robbie opens his eyes and has no idea where he is, or even who he is. Everything he sees looks very strange to him. " The story happens in spaceship Asterism, where Robbie, a little robot, finds he has lost all memories and tries to recover them one by one. With clues, Robbie recalls so many things around him, and he finally understand his major mission… However, there is one thing Robbie doesn't thing right, he is not alone in the lone space… Complete version of Dr.Stanley's House 3 presents 36 tasks and 12 badge achievements, full animations in high resolutions. Are you ready to challenge all of them?


Kinetic Damage (was $2.99)
Think. Arm. Strike. Mixing popular 1v1 action with completely new mechanics, Kinetic Damage stands up from decades of the same fighting game formula to bring you something fresh. Smashing fists, aerial kicks, one-two sways, armlocks, switching stances, fast paced strategies, and an advanced Artificial Intelligence … What fighter will you build ? What legend will you be ?


Pocket Sheep (was $2.99)
They are tiny. They are cute. They need your help. Over 800,000 players love them already. Be a great shepherd! Guide a flock of tiny sheep through 30 beautiful hand-drawn levels – use your fingers to keep the sheep together and steer them to safe pastures. It's the simple, smooth and relaxing multi-touch game casual gamers will love. Watch the sheep try to stick together, but panic when crowded. They're scared of your fingers and dangerous volcanoes. They wander around and get into trouble if left unattended.


Tesla Toy (was $1.99)
Tesla Toy is an interactive toy. When your fingers touch the screen they generate a powerful electrical field that makes the thousands of particles react beautifully. By using different finger combinations, you can change the way the particles react.


Sol Invictus – Sequel to Interactive SciFi Gamebook Heavy Metal Thunder (was $3.99)
Ignite the flames of war and take back your homeworld. Sol Invictus is the sequel to the PG-Silver-Award-winner gamebook "Heavy Metal Thunder" from acclaimed science fiction writer Kyle B. Stiff. In Sol Invictus, you and your teammates fight the first battles in outer space that will either save humanity from invading aliens or seal their fate for all time. YOU control the story as the grand saga of Cromulus and his war continues.


Sputnik Eyes (was $1.99)
Sputnik Eyes is a puzzle game that will take you on a journey across space. Help the little Eyes to scan and explore each planet on the way. The objective is clear, the paths to reach it entwined. Use your logical thinking and help each of your robotic companions to reach its right-colored position – only then you can analyize a planet. But the positions are only reachable by a few paths….. Sputnik Eyes is a classic puzzle: entertaining but a real brainteaser. Think sharp, explore all the planets and help your robotic companions!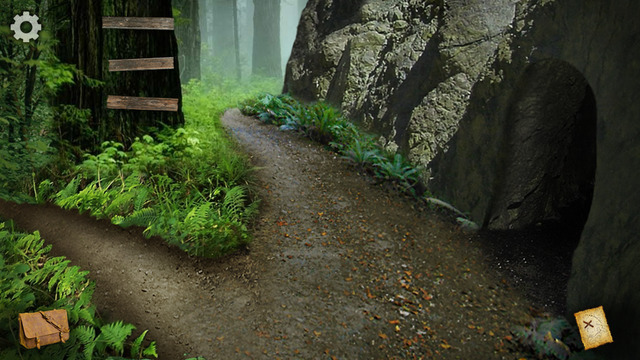 The Lost Ship (was $0.99)
Embark on your own treasure hunt in this beautifully designed classic point and click adventure game. Explore old trails, puzzles, and structures left behind by a castaway crew as you hunt for their lost pirate ship that was blown on to an island centuries ago. Uncle Henry has been hunting lost treasures for as long as you can remember. His stories of adventure excited your imagination as you were a child growing up. Now with your newly acquired archeology skills, he has been reaching out from time to time for your help in tracking down some of these difficult to find treasures.
Leave a comment...
◀︎ VeraCrypt: The TrueCrypt replacement we've been waiting for
Set an entire photo album as your Watch face ▶︎