9 March 2016, 03:00
If you're not using a password manager then you're at serious risk of security compromises. Alas, password managers tend not to be cheap. Either you pay a yearly subscription, or you pay a lump of a one-off fee to buy the app. Well, here's some great news. We've tracked down a free password manager and secure vault app for iOS and it's free – for a limited time!
Here's what the usually $4.99 oneSafe says on its App Store page:
oneSafe is like Fort Knox in your pocket! oneSafe provides advanced security for your passwords with features like Touch ID, auto-lock, decoy safe, intrusion detection, self-destruct mode and double protection for your most sensitive data.



NEW

! supports 3D Touch!

You can even sync your secured info across various devices via iCloud Drive, CloudKit or Dropbox to have your passwords available whenever and wherever you need them.

oneSafe protects your confidential information with

AES

-256 encryption; the highest level of encryption on mobile devices. Passwords, documents, photos, credit card numbers, bank account details,

PIN

codes and much more can all be locked away securely inside your safe – and at the same time be accessible whenever you need them. Plus, oneSafe adapts to your preferences allowing you to change the colors and images of your safe for maximum customization.
oneSafe has won awards and is very highly rated by users in the App Store reviews. Alas, the Mac version still costs $19.99, but if you're looking for an iOS-only cloud enabled password manager and secure vault then this is definitely worth a look.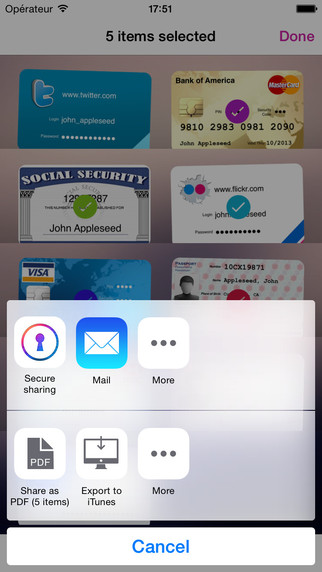 Leave a comment...
◀︎ Make use of a bug to speed-up your iPhone
How to ask Apple and others to improve their software ▶︎