27 March 2016, 08:09
<!–MAIN IMAGE–>
Stop hunting easter eggs! Start to hunt for some superb games that are free for a limited time — or actually, don't hunt for them because we've found them for you! Many are award winners!
Lines the Game
(was $2.99, free for a limited time)


WINNER Best Casual Entertainment Game – Dutch Game Awards 2015. Lines is an abstract 'zen' game experience where form is just as important as function. Place or remove dots to initiate a colourful race that fills a drawing. The colour that dominates the race wins. Lines is the perfect game to play while commuting or in other short moments of downtime. Play a single session in a matter of seconds or find yourself making a winning streak of 20 games in a row!

Defense Zone 2 HD
(was $2.99, free for a limited time)


The new, engaging levels are even more stunning and impressive. New weapons have been added, along with new opponents, and even more action and tactics. The game settings are balanced to meet the goals of different players. If you want to test your skills and strategy, you can play the difficult level. If you are just playing for fun, then choose easy or medium level.
<!– MAIN LINK –>
Mimpi
(was $0.99, free for a limited time)


Explore strange worlds and unique adventures in Mimpi – a fantastic adventure, puzzle, and platformer game. New extended version comes with extra level never seen before on iOS devices. Awards: European Games Awards 2014 nominee for Best European Mobile Game & Best European Art Direction; Czech Game of the Year 2014 nominee for Visual Arts Excellence.
<!– MAIN LINK –>
Blackthorn Castle
(was $1.99, free for a limited time)


Once again your Uncle Henry has asked for your help in the search for a mysterious artifact. Embark on your own quest in this beautifully designed classic point and click adventure puzzle game. Explore an all but forgotten 14th century Blackthorn Castle, surrounding dark forest and structures. Discover hidden passageways, clues and puzzles along the way! Uncle Henry has been hunting lost treasures for as long as you can remember. His legendary stories of adventure excited your imagination as you were a child growing up. Now with your newly acquired archeology skills, he has been reaching out from time to time for your help in tracking down some of these difficult to find treasures.
<!– MAIN LINK –>
Muffin Knight
(was $0.99, free for a limited period)


Awarded "iPhone Game of the Week" on iTunes. "Gaming App of the Day" – Kotaku. Fertilize the forest with the unicorn, cover the sky with black holes, flood the world with candy, but just get the muffins back! Muffin Knight is an arena based action-packed platformer with stunning visuals and a myriad of fairytale characters, each with their own unique abilities, which gain strength as you advance. This is the story of a little boy, on his journey to return the old fairy's magical muffins. A strange curse was set on him: with each muffin he touches, he turns into a different creature. The old fairy promises to turn him back into a boy when he gets all the muffins back.
<!– MAIN LINK –>
Motorsport Manager
(was $1.99, free for a limited time)
<!–body image-->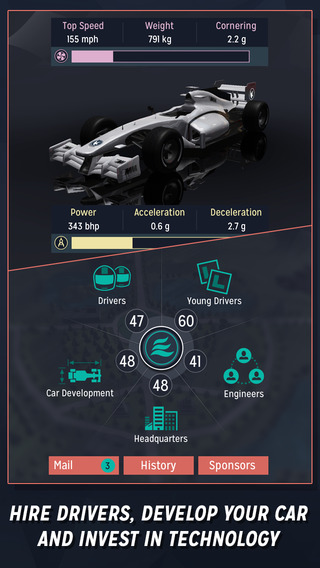 "Makes an immediately striking impression" – 4½/5 Touch Arcade. "You'll find a lot to like" – 9/10 Pocket Gamer. This is your racing team. Hire drivers, develop your car and invest in technology. Work with your drivers to achieve the perfect qualifying lap. Formulate the ideal pitstop strategy to win races. Watch the race in real-time or jump into the strategy screens to take control of the action. React to weather changes, crashes and safety car periods. Win championships across the world to reach the pinnacle of motorsport.
<!– MAIN LINK –>
Infinite Skater
(was $0.99, free for a limited time)
<!–body image-->

Glide through stunning landscapes from visionary artist Jona Dinges. A ride along to an original custom score and integrated sound palette from artist and producer Sammy Bananas. Choose your incarnation, make offerings to spirit animals, ride eagles in the sky, and leap obstacles on a white wolf. Inspirations from many of the greatest mystical teachers in history.
<!– MAIN LINK –>
Leave a comment...
◀︎ What do stars mean next to tracks in the Music app?
Clean the family's phones with iMyfone Umate ▶︎